Morakniv Bushcraft Survival - Knives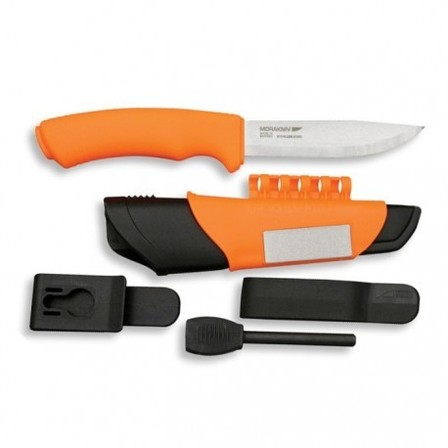 The Bushcraft is a robust knife for those high demands. The blade is made of specially treated carbon steel which is very resistant to breakage while & protects against corrosion. Features an ergonomic high-friction grip, making the knife both comfortable and effort saving to work with. You can use the back of the blade with a fire starter. The spine of the blade is sharp, ground especially for that purpose. 240mm overall. 105mm carbon steel blade. Molded composition belt sheath with integrated diamond sharpener and all-weather Morakniv fire starter. Black composition interchangeable belt clips. Made in Sweden.
?IF>
View your shopping basket or browse other items.
Other products you might be interested in