Rokstrap Medium 15-30kg - Dog Products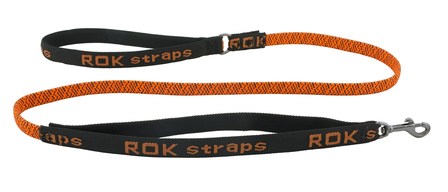 The ultimate 3 in 1 stretch leash, Unique stretch formula - avoids jolts - minimum recoil effect - full control, Traffic-leader and car restraint provides instant close control, Comfortable hand-holds with padding ensures a safe hold.
Suitable for dogs 15 - 30kgs
Padded hold-loops for comfort.
Solid rubber core with nylon outer braid.
Has minimal recoil if released.
?IF>
View your shopping basket or browse other items.
Other products you might be interested in