Acorn LTL-5210A 12MP 920NA Hunting / Security Camera - Game Camera / Trail Camera / Wireless Camera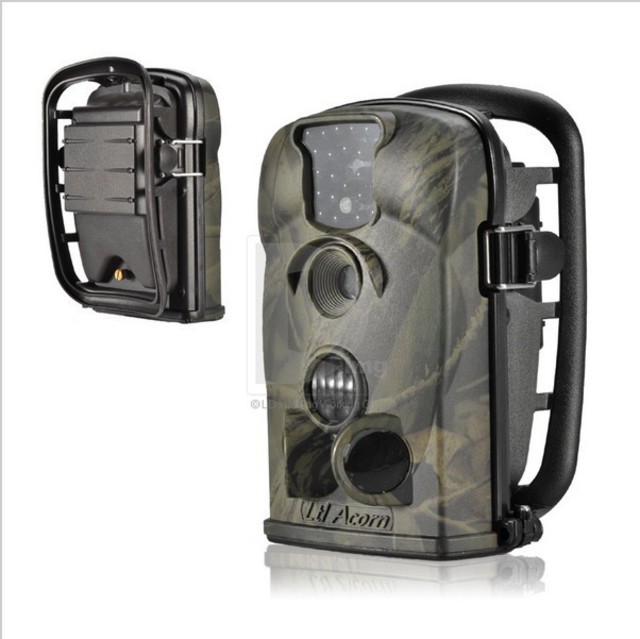 Great wireless security camera for your business or personal use.

The Acorn LTL-5210A captures excellent sharp and bright pictures with 5MP interpolated to 12MP CMOS sensor of the Acorn 5210A camera.

Powered by AA batteries, this LTL 12MP camera ensures 6 months operating power with 8 x AA batteries. With under time lapse setting, this IR trail LTL game camera will click continuous photos or videos at specified interval. You can now program this LTL 12MP camera to work at specific period of time with its Setting Time Switcher. Get Date, time, temperature and moon phase stamped on your captured snaps with this LTL game camera. With Unique side Prep Sensor, the Acorn 5210A camera offers wider sensing angles as well as makes camera more responsive.

Lock box, SD cards and batteries also available for purchase.

1 year warranty

Please contact us for discounts on orders of 3 or more.
Savings:
NZ$
20.00
(a 8% discount)
?IF>
5 Mega Pixels CMOS sensor. Interpolable to 12 Mega Pixels on Ltl-5210A. Can snap movement UPTO 20m away (depending on positioning etc)
•
Sharp and bright color pictures in daytime and clear black/white pictures at night
•
Ultra low standby power consumption. Extremely long in-field life (in standby mode, up
to 3 months with 4 x AA batteries and 6 months with 8 x AA batteries)
•
Unique side Prep Sensor design provides wider sensing angle and enhances camera's
response speed
•
Perform in the most extreme temperatures from -22°F to 158°F
•
Compact size (5 ½ x 3 ½ x 2 ½ inches). Well designed to deploy covertly
•
Impressively quick trigger time (1 second)
•
Backpack-looking tree grabber makes mounting and aiming a snap
•
Serial Number function enables you to code locations in the photos. This helps
multi-camera users identify the locat
ion when reviewing the photos
•
Date, time, temperature and moon phase can be stamped in the pictures
•
Lockable and password protected
Model: Ltl-5210A
Image sensor: 5 Mega Pixels Color CMOS
Lens: F=3.1; FOV=52°; Auto IR-Cut
IR Flash: 65 Feet/20 Meters
lCD Screen : 48x35.69mm(2.36"); 480(RGB)*234DOT;
Picture Size : 5MP/12MP/1.3MP
Video Size 640x480: 20fps; 320x240: 20fps
PIR RANGE:65ft/20M
Video Length 1-120sec.; Programmable
Camera + Video: First take Picture then Video
Playback Zoom In : 1~16 Times
Time Stamp: On/Off; Include serial No., temperatu and moon phase
Timer : On/Off; Programmable
Power Supply: 4xAA; Expandable to 8xAA (Not included in package)
External DC power Supply :Plug Size: 4.0x1.7 ;6 ~ 12V (1 ~ 2A)
Stand-by Current: 0.4mA
Stand-by Time: 3~6 Months(4xAA~8xAA)
Power Consumption :150mA (+350mA when IR LED lights up)
Interface: TV out; USB; SD Card Slot; 6V DC External
Waterproof: IP54
Operation Temperature :-22~+158°F/-30 ~+70°C
Operation Humidity: 5% ~ 95%
Certificate: FCC & CE & ROHS