KD660 Waterproof Rechargeable Pet Dog Electronic Fencing System Collar - Electronic Dog Fences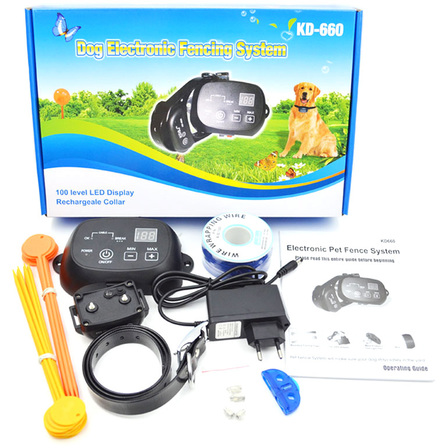 This electronic pet fencing system is one of the most reliable, cost-efficient pet containment systems available today. A buried wire transmits a harmless radio signal. When your dog approaches the boundary, the signal causes the dog's collar receiver to deliver a warning beep first. If your dog continues closer to the boundary, the system will issue a mild shock. If your dog continues further, the system will issue stronger shocks until your dog returns to within the boundary you have set up. Your dog will naturally seek to avoid correction and is contently staying within established boundaries.
?IF>
View your shopping basket or browse other items.
Other products you might be interested in